"In the grim darkness of the far future, there is only war."
Hi everyone,
So I'm Panther and I've made a few edits or modifications for various other mods over the years, although, a lot of the stuff I've done has stayed pretty localized in my own community. Let's talk about the God Emperor of Mankind and how we can bring the world of Warhammer 40k to Stellaris in a mod format.
The idea is to create the Warhammer 40k universe into Stellaris as a mod so far as to include textures, unique traits, unique races, government formats, 40k themed anomalies and tech tree changes. The plan is also to make an immersive mod that wouldn't just feel like another reskin for the original, but actually have genuine feel to it as a mod that it would also feel different when playing.
What are my credentials to make such a mod? Well I've been playing paradox games, and doing minor edits for a long time, and I'm also a known mod maker for Warcraft III, where I've made two warhammer mods for example. In addition I have a rather large army of warhammer 40k orks, and armies in fantasy for dark elves, lizardmen, and orcs and goblins. So, I have a pretty good understanding of the games base lore, and gameplay aspects that can be worked in.
So, what is and isn't planned? Currently this is a bit up in the air until we know what is and isn't moddable, but i'm going to list the things that are obvious, and a few that are not so obvious. In addition we're going to try and handle and add as many immersion like things as possible, but this is going to be a learning effort that will take time as we get our hands dirty with the game and it's files.
As such I'm formally making it known that our team is looking for more volunteers to help create this particular mod for Stellaris
.
Galaxy
Current Planned Feature List:
– Unique Traits *IE things like Necrons SHOULD be able to have immortal. I'm aware venerable exists, but this falls short of what the Necron a robotic race are like.*
– Unique Races (No shared with the base game, our goal is totally replace all options with races from 40k!)
– Unique Government Forms
– Reworked Events
– 40k themed anomalies
– Changed Tech Tree
– Warhammer Themed Empire Icons
Possible Features if we can do them:
– Warhammer 40k Galaxy Map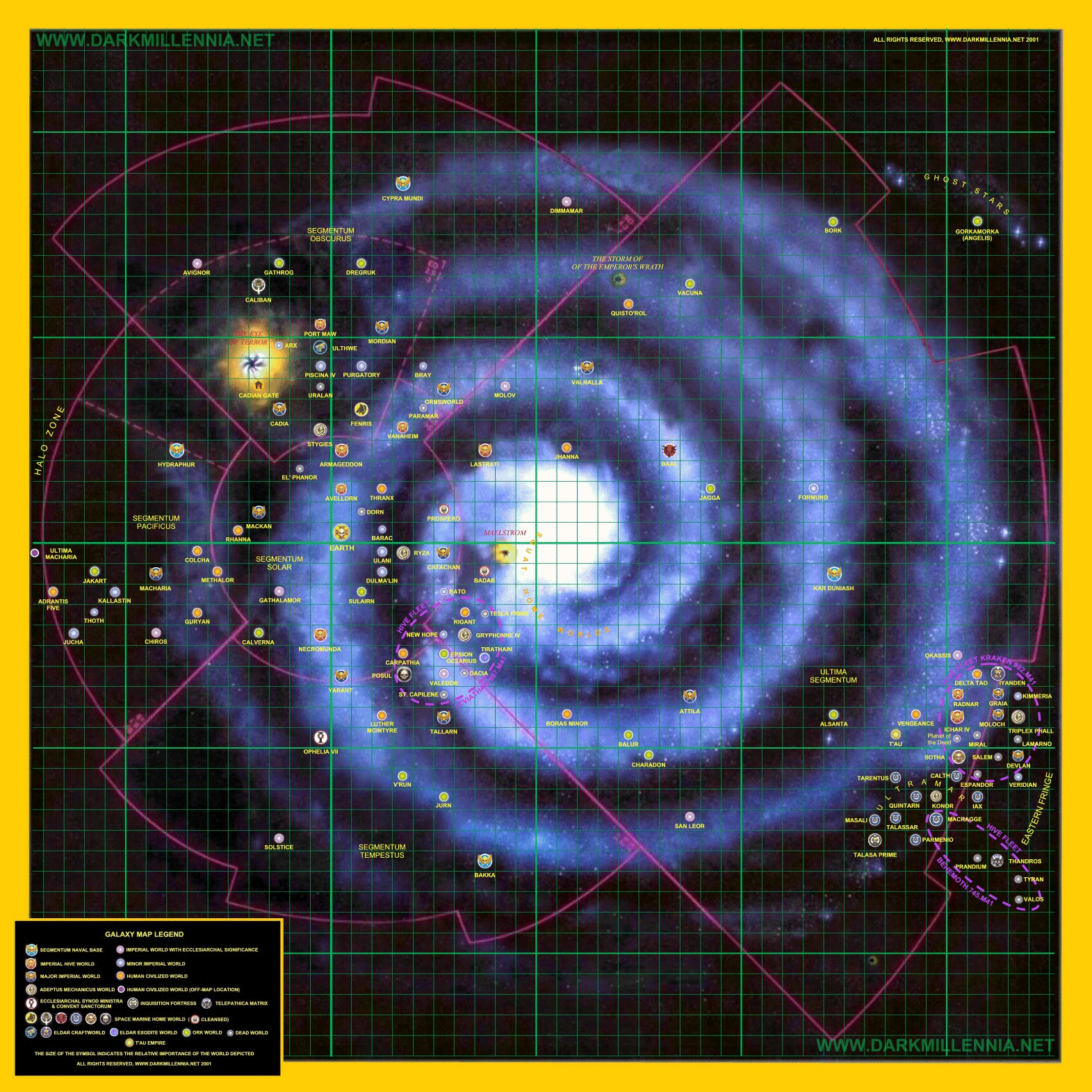 Warhammer Themed Ship Models:
Mod Staff:
Lead Design and Creator: Panther-Anthro
Assistant Design and Coding: Genusaus
Coding:
Event Coder: Klubbe
Event Coder and Media:Ornlu Wolfjarl
Event Coder:Sevsquad
Event Coder: Kitchner
Event Coder: Thaseus
Event Coder: Bloodvines
Event Coder: Isoceth
Event Coder: Wingren013
Event Coder: Muerdr
Event Coder: Soribus
Event Coder: Klubbe
Artist: Zarasophos
Artist: Watari
Lore Checker: Kaiser_Timo
Lore Checker: Ornlu Wolfjarl
Editing: Isoceth
Tester: Kernow
Tester:Redphoeynx
General Coding: Hash
Special thanks ponasozis
Positions we are looking for:
Artists!: This is easily the field I'm the weakest in and I would love to have able bodies to help bring the world of the 41st millennium to light!
General Event Coding: Always useful to have more bodies for this.
Research Volunteers: Something that our existing team is strong on, but more help is useful.
Testing Volunteers: Won't likely be needed until later.
Dev Diaries:
Will be updated as we have them!
Any positions people wish to apply for just send me a pm on the forum.
Mod Direct Download http://www.mediafire.com/download/sxejtrlwolsh4ux/ToICosmeticV5.rar
Custom Governments Sub-Mod that requires the main mod: http://www.mediafire.com/download/2bn0hrf188pdka6/ToIGovV2.rar
Instructions for manual install: Go to Documents/Paradox Interactive/Stellaris/Mods/ Unzip this file into the mods folder and then launch the launcher.