The Steam Summer Sale is upon us and there is a great number of games on sale. It's worth going through and hunting for the good gems. I've gone through and made a list of recommendations for some various steam gems you might not know about that are on sale for cheap prices and have great gameplay.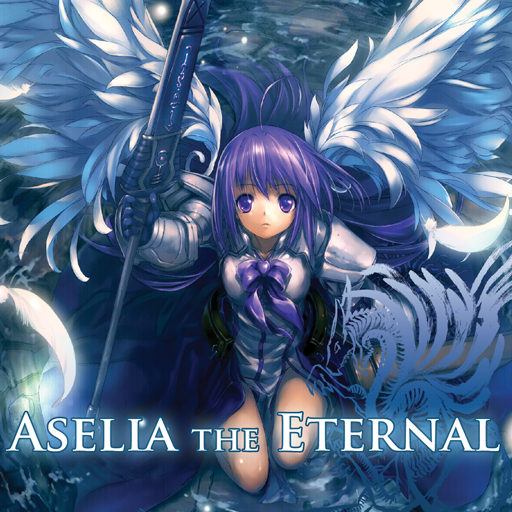 Store link: http://store.steampowered.com/app/445420
Genre: Visual Novel/Strategy Game Hybrid
Price: $11.99
Aselia the Eternal is a strategy game-visual novel hybrid that plays like Ogre Battle and Soul Nomad and the World Eaters. Gameplay takes place on a map, and your unit and other units move towards each other in real time and then engage in combat. The game is fairly lengthy, and has multiple routes as well as a complex combat system.
Store link:  http://store.steampowered.com/app/312450/
Genre: Hex Based War Game
Price: Free (Expansions cost money)
Order of Battle: WW II was originally Order of Battle: Pacific the re-branding came with a new free-to-play set of demo maps, and the original game is to be bought via buying certain campaigns. This is easily one of the best Panzer General successors I have had the pleasure of playing, and has a lot of welcome additions such as beautiful maps, and detailed mechanics behind all of your units. Even more interesting is the way that it represents why bonus objectives are important and have an impact across the campaign.
Store link: http://store.steampowered.com/app/374380/
Genre: Grand Strategy
Price: $12.49
Revolution Under Siege is a grand strategy game that allows you to take control of an entire faction during the Russian Civil War such as the Eastern or Western Whites, or the Reds. During the course of the game you create divisions, and allocate supplies as you see fit. Work to achieve historical events or work to change history and restore the Russian Empire and put an end to the communist uprising! Over-all one of the best games on Ageod's engine. Fairly hard to get into but very rewarding after you do.
Store Link: http://store.steampowered.com/app/259680/
Genre: Roguelike-RPG
Price: $1.74
Tales of Maj'Eyal is a very open ended Roguelike-Rpg with unique concepts that allow each and every single playthrough to feel completely different. For instance you can start a game as a Dwarf rogue and unlock the prerequisites that give you a new background or class in your next game and this affects how characters perceive you and what quests are available. Gameplay is extremely fast, and in the normal ironman setting you enter into a situation where you'll die and gain some potential future benefit and then use that benefit in the next play through play style.. However, it all seems very rewarding and encourages smart play.
Store Link: http://store.steampowered.com/app/403950/
Genre: Roguelike Strategy
Price: $12:49
Conquest of Elysium 4 is a rogue-like strategy game where you take on the role of one of numerous classes and vie to gain dominance over your foes. It features a robust multiplayer system, and a beautiful hand drawn art style. You can die in an instant to a rampaging deer and have your aspirations cut short, and there's a very engaging emergent narrative system that allows you to tell stories about how your games went with other players. A fairly unique game, and often passed over.
Store Link: http://store.steampowered.com/app/259060/
Genre: Grand Strategy
Price: $17.49
Dominions 4 is a detailed grand strategy game where you design a pretender god, and muster your nation to battle for becoming the next ruler of the world and it's new true god. There are a diverse number of nations, and the sheer number of design options allows you to tailor any particular faction to fit your own particular play style. The game has a fairly robust multiplayer scene, and although hard to master is a very rewarding experience.
Store Link: http://store.steampowered.com/app/329490/
Genre: Sidescrolling Brawler
Price: $5.99
A fantastic side-scrolling brawler that just recently added in online multiplayer. This game even allows you to play as Kurisu from Steins;Gate if you have the right DLC. It essentially plays like a reincarnation of the old school classic River City Ransom.
Store Link: http://store.steampowered.com/app/80200/
Genre: Environmental Apocalypse Simulator
Price: $2.49
Do you have what it takes to guide the world away from a near certain ecological disaster? In Fate of the World you take on the role of a newly appointed leader of an organization given authority to help guide the world out of potential ecological collapse and near total disaster. You do this using a series of policies and options.
Highly recommended to use this patch to fix the base game.